Affordable, High Mileage Electric Vehicles
Are you considering leasing a fleet of electric vehicles? With their lower overall costs and significant environmental benefits, EV fleets are transforming the way fleet managers and owners operate. And with Spring Free EV, fleet electrification has never been easier.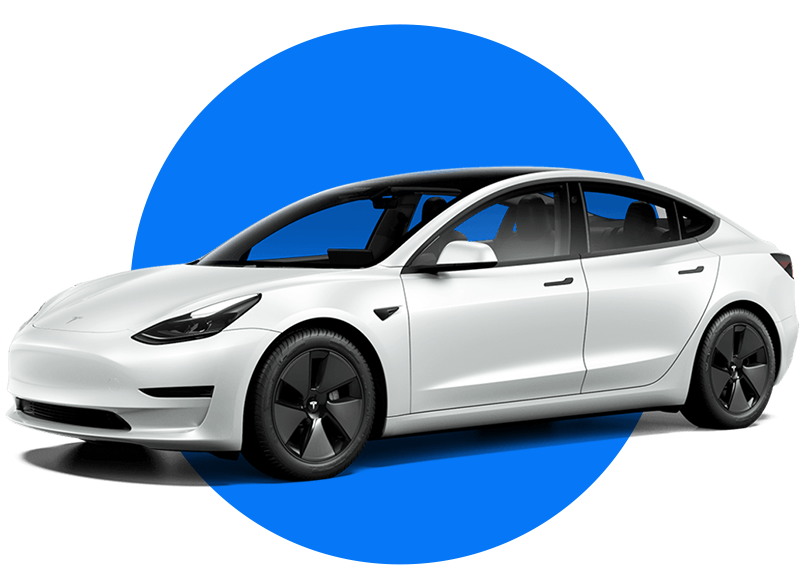 Why Choose Spring Free EV for Your Fleet Financing?
Spring Free EV is built to meet the needs of high-mileage commercial fleets.
Spring Free EV offers business owners access to the latest EV models on the market. With EV fleet management, companies will look good and save big. With lower maintenance costs, lower fuel costs, and charging infrastructure improving every day, EV fleet solutions have never been better.
The Tesla Model 3 is a popular EV known for its impressive performance, cutting-edge technology, and sleek design. Within four seconds, the Model 3 can smoothly and quietly accelerate to 60 miles per hour. Model 3 have 330 mile ranges and are available in AWD or RWD. With its minimal and modern design, state-of-the-art technology, and exceptional safety features, the Model 3 is an excellent choice when looking to optimize fleet operations.
The Model Y is a compact electric SUV that has become popular for its versatility, performance, and advanced technology. It takes the Model Y a mere 4.8 seconds to accelerate to 60 miles per hour. With a full battery, the Model Y can travel 300 miles, and just fifteen minutes of charge time at a Tesla SuperCharge station reboots its range to 175 miles. With a sleek design, spacious cabin, and a generous amount of cargo space, the Model Y is a perfect SUV for fleets needing slightly larger vehicles.
The Chevrolet Bolt is a compact electric vehicle known for its affordability, functionality, and efficient electrical performance. The Chevy Bolt has a range of 260 miles and can accelerate up to 60 mph in 6.5 seconds. Looking for a slightly larger vehicle with a low total cost of ownership? Look no further than the Chevrolet Bolt.
Flexible and
Affordable Pricing
Spring Free EV is committed to providing flexible and affordable pricing that makes operating EV fleets and sustainably meeting fleet needs accessible for businesses of all sizes.
To lease a Tesla, businesses pay a base rate that comes with 1,800 miles/month built in. To build beyond the base rate, leases have a pay-per-mile subscription model with no mileage caps. Cruise the town and get business done without worry of additional fees.
Similarly, the base rate for the Chevrolet Bolt includes 2,000 miles/month built in, with a pay-per-mile subscription model beyond that.
With short, flexible lease terms, businesses are able to return, renew, and purchase in as little time as one year.
A Different Approach to Fleet Financing
Spring Free EV offers electric vehicle leasing solutions with a unique focus on the needs of businesses, especially those that require high-mileage driving.
Traditional leasing models are designed for personal use, with contracts stipulating limits on mileage and wear and tear that make them less than ideal for commercial use. Spring Free EV, however, structures its leasing terms to be more accommodating for businesses that need to use vehicles extensively.
Traditional leases often come with mileage limits, and exceeding these can result in hefty additional costs. Spring Free EV offers a flat rate with no mileage caps, making it more suitable for delivery services, ride-sharing, and other high-mileage businesses.
Traditional car leasing usually involves a credit check to assess the individual's creditworthiness. Spring Free EV, however, conducts a business health check to assess the financial stability and profitability of a business as a whole. This is perfect for startups or those with unconventional financial profiles that might not pass a traditional credit check but are otherwise financially sound. Spring Free EV takes a holistic approach when assessing businesses and their finances.
Join Our Mission to Reduce Climate Change
There has never been a better time to electrify your fleet vehicles: Public charging stations are becoming more and more common and the call for sustainability that much stronger. Join the mission to release zero emissions and make a positive impact on our environment. Get started with Spring Free EV and transform your fleet into a more sustainable, efficient, and cost-effective operation.
Contact us today to explore our flexible leasing options tailored to your business needs. Let's drive change together and pave the way for a cleaner, greener future!